Welcome
Welcome to LZNV Data Compression Library SDK v2.15c
====================================
LZNV Data Compression Library SDK v2.15c
===========================================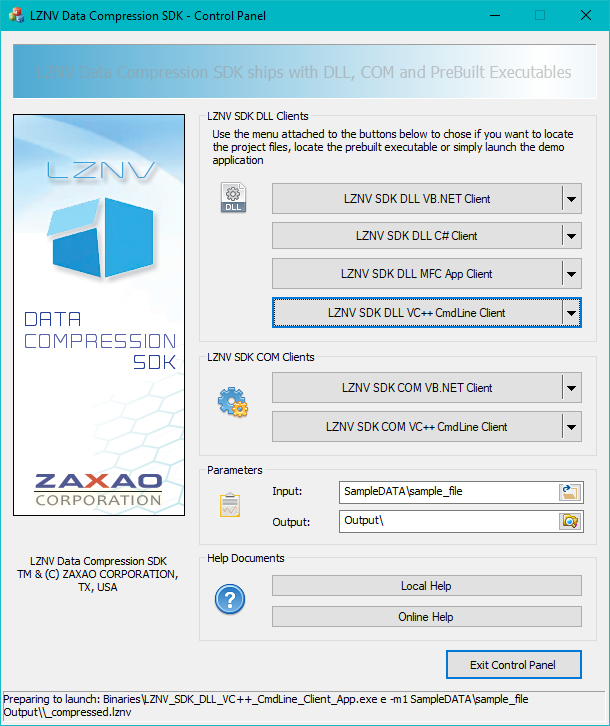 LZNV Data Compression Library SDK v2.15c for Windows is a comprehensive library designed to address developers needs in data compression.
LZNV is a lightweight library shipped in a Dynamic Link Library and a COM Object format.
These binary files export a single function which uses a command structure to perform compression and decompression of a single file, as requested by parameters.
Sample Source Code included.
====================================
Some of the benefits of licensing our technology:
============================================
We hope you find LZNV Data Compression SDK useful.
Purchasing a license helps future development of such SDK to include further improvements of our engines. It also entitles you to a one (1) full year of customer support.
Here are some of the benefits of licensing our technology:
- Licensed customers of LZNV Data Compression SDK may freely distribute the SDK files in their own applications, using the provided SDK.
- Free customer and technical support, free updates to LZNV Data Compression SDK application for 1 year come standard with any license.
- Support license could also be extended for an affordable fee.